CAR PAINT PROTECTION IN NORTHERN BEACHES
Why your car need a paint protection? Paint protection is one of the most common consideration when owning a new car. It's hard to keep it on the same showroom condition look overtime, particularly because of the type of climates that Australia has.
But how do you retain its best looking condition? Having paint protection to your new car, will help maintain it's value, making your car easy to maintain.
How does car paint protection helps? It is essentially an invisible coating that is applied over the car's paintwork and serves as a protective layer. The idea is to shield the paint from damage that may come from stones, bird droppings and even fading and more.
Car paint protection is a thorough process and it is important to choose the right service applicator for your vehicles. Deluxe Carwash and Detailing has over 15 years experience in car washing and detailing servicing in Northern Beaches area. Our team is equipped with all the tools needed for good quality results.
For our paint protection services, we are using Ceramic Pro Paint Protection to our valued customers in Northern Beaches. It is a High Gloss Permanent Bond Nano-Ceramic Coating is backed up by a Lifetime Warranty, compared to factory paintwork it utilises the latest ceramic nanotechnology to give your paintwork superior Chemical Resistance, UV & Thermal Resistance, Anti-Graffiti and Super Hydrophobic effect.
The effect of ceramic pro paint protection makes any liquid in contact with the surface,  simply bead up and roll off along with any light dirt and grime keeping your car much easier to clean. It's layer provide the best protection from damaging environmental contaminants and harsh chemicals that would otherwise compromise the factory clear coat, such as bird/bat droppings, bug splatter, tar, and tree sap
Our Ceramic Pro Paint Protection Services in Northern Beaches Include:
Permanent Protection
Extreme Gloss
Super Hydrophobic
Above 9H Hardness
Leather Protection
Fabric Protection
Wheel Protection
Glass Protection
Deluxe Automotive Detailing has over 15 years experience in car washing and detailing. We are highly known and recommended for quality work, the reason why we have tons of repeat customers in Northern beaches area. Contact us today!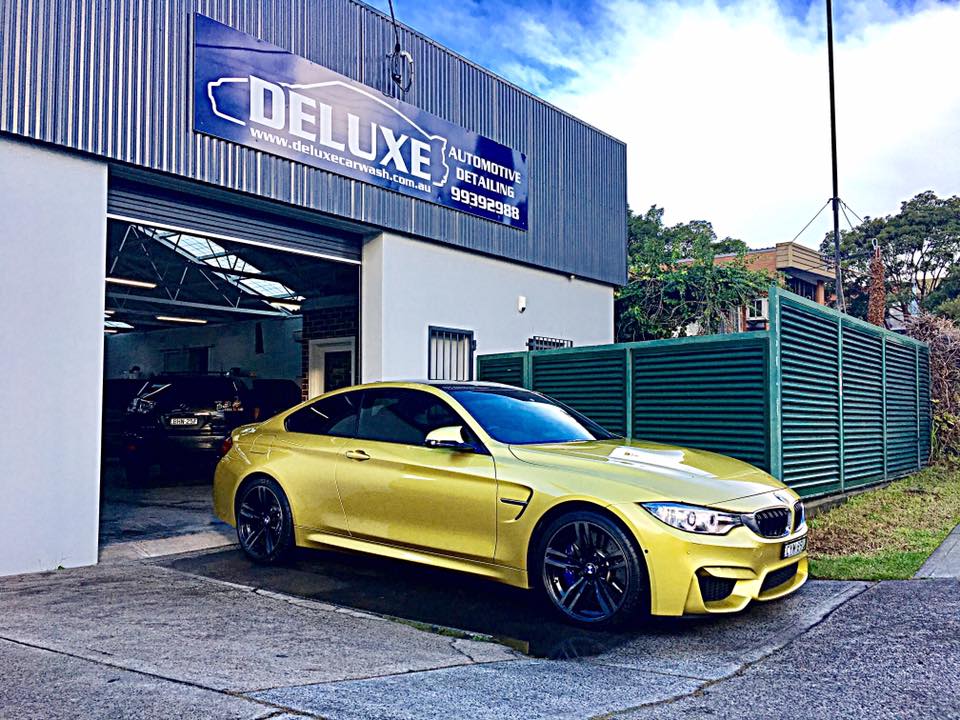 ---
Ceramic Pro Paint Protection